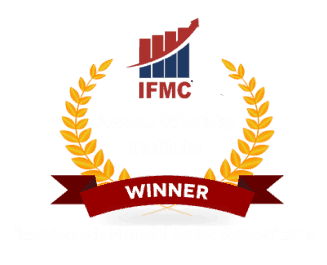 Learn Option Chain Analysis - For Intraday / Positional Traders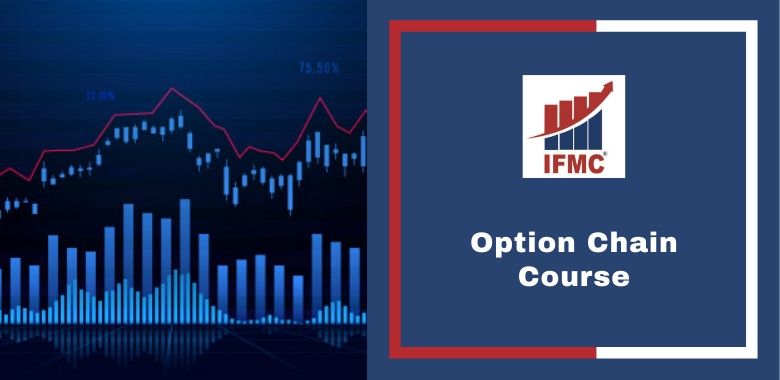 Option Chain
Options Made Easy - Become a Pro Trader
Are you new to option chains? Do you want to learn how to analyse option chains? An option chain is a data of available contracts listed for given securities. In this course, we will teach you
What are option chains
How to read option charts
Important terms and techniques
How to make your own options trading strategies
How to trade smartly usingoption data
Tips to reduce the risk of loss in the stock option chain
Overview
Options chain is a list of comprehensive data. This can be daunting for stock market beginners. Options are a great way for day traders to make a recurring returns. It is a cumbersome tool of stock trading for those who want to hedge their portfolio. Despite these amazing benefits to options trading, traders either avoid, believing it is difficult to learn option chains. Or many of them have a bad experience because neither of them is trained in how to read options charts.
We will teach you, 'how to use the option chain to make profits' in an easy way. Learn from a certified trader and become an expert in call/put writing, strike price, open interest, bid/ask, volume, geeks, and many more topics.
Objective
Whether you are new to the stock market or an experienced trader, many of them do not know the correct way to option chain analysis. This course is for all types of intraday traders, positional traders, and swing traders who want to learn the language of the option chain.
Interpret NSE option chain historical data and real-time data
Quick scan activities like call, puts, ask, bid, price changes, and open interest
Understand how big players manipulate the option chain
Find out support and resistance level based on data
Find perfect intraday levels using option chain
Predict NIFTY stock price movements using option chain
Find NIFTY monthly range using option chain
How to use an NSE website or software to do an option chain analysis
Features
An option chain is an advanced tool to predict market price movements through the study of market demand and supply. It helps traders to predict accurate market futures. We have designed those courses for traders who want to learn analysis of option chains in a SIMPLE WAY. After this course, you'll be able to create your own market view.
This course aims to help traders in intraday trading and positional trader to
determine profitable strick price using call/put data
Equip with theoretical and practical knowledge
Impart risk management skills for financial planning
The right approach to profit maximization and money management
What Will You Get?
| | |
| --- | --- |
| Recorded Video | :    17 videos |
| Total Video Time | :    6 Hours approx |
| Language | :    Hindi |
| Books | :    No |
| Faculty | :    Mr. Puneet Grover |
One Doubt Session On Each Module * - ( Time Slot Will Be Given As Per Faculty Availability)
Job Opportunity
After completing the course in option chain analysis, you can work in the equity market, derivative market, future or options market as a senior analyst, options trader, stock market trading trainer, financial advisor etc.
Course Fee

Rs 2100/-  ( Inclusive of GST)
Course Validity
6 months
Module 1
Introduction to Option Chain
Why trade options?
Call V/s Put options
Intrinsic Value V/s Time Value
Module 2
Different Terms used in Option Chain
Open Interest
Long Liquidation
Short Build UP
Long Build UP
Short Covering
Module 3
How to Use Open Interest (OI) in Market
Price V/s Volume V/s Open Interest
How to Make View from the change in Price/Change in Value/Change in Open Interest
Module 4
How to Find & Read Basic Data for Option Chain
Different types of Option Chain Data
FII Data
Call Option Data
Put Option Data
Module 5
Option greeks& option Pricing
Delta
Equivalent Stock Position
Delta Neutral
Module 6
Gamma
Theta
Vega
Rho
Volatility
Module 7
Option Chain Rules
Module 8
Implied volatility (IV)
How to use IV in Trading
Tracking Monthly roll Over
How to Take Trade with the help of option chain
Module 9
Put Call Ratio
Module 10
Maximum Pain Theory
Module 11
Practical's on Option Chain (Training in Live Market)
Module 12
Trade Model as per IFMC Option Chain Part-1
Module 13
Trade Model as per IFMC Option Chain Part-2
Module 14
Option Chain Analysis
Module 15
Option Chain Strategies
How to trade on expiry ?
Bull Call Spread
Bull Put Spread
Bear Put Spread
Put Calendar
Module 16
How to use websites & Software's to make your own option Strategies
Module 17
Expiry Trading in Nifty
Intraday Trading in Options
Positional Trading in Options
Risk Management
Online option chain analysis of stocks courses is useful for traders who want to learn how to look at the option chain and use it to find profitable stocks. The course provides practical knowledge of reading option chains. New investors, retail traders, hedge funders, portfolio managers, mutual fund advisors, and investment bankers who want to learn option chains online must take this course. Or anyone who wants to study how to do option chain at self-pace and want to make extra income.
Q1. What is Stock Option Chain?
An option chain is an important subject in stock trading. Option chain (also known as Option Matrix) is a data in a format of a table chart that represents the listing of contracts for given security.
Q 2. How to Analyse Option Chain?
To analyse the option chain, one needs to have a clear understanding of volume, open interest, calls, puts, bids, and ask. There are important terms you will find in any option chain chart. In this course, we will cover techniques to interpret how to use these terms to predict profitable markets.
Q 3. How does Option Chain Works?
Option chain gives clear understanding of strike prices of NIFTY levels. Learning how to do option chain analysis is an essential component for options traders. There are various support and resistance levels given in the data. By looking at the calls and putting data in these levels will help intraday traders to take identity signals. These signals tell which stock to buy using option chain data and which not to buy.
Q 4. Why should I take the Option Chain course?
An option chain is an advanced yet complicated tool. Using this tool to analyze the market increases profits earning probability and reduces the risk of losing money. IFMC Institute is the best stock market institute in India. With the course, we attempt to help traders learn option chains in Hindi online through a video. You don't need any option chain book, pdf, excel or podcast to learn it. This is a detailed course on option chain which covers all topics including NSE option chain analysis.
Disclaimer for Online Courses


"Option Chain" course videos are for educational and information purpose only. Please refer our website for course details. We advise you to understand the strategies well and use your own discretion to use them in live markets. Paper trades initially suggestive.

Trading of Stocks is subject to Market Risk, users use their own discretion to trade in Live Market.

IFMC is not responsible for any Loss or Damages of any kind to the student/client.
Option Chain
By IFMC® Institute
2100/-
₨
( Inclusive of GST)
Duration : - 6 Month

Language : - Hindi

Certification : - Yes
Online option chain course is designed for intraday traders. Those who want to learn how to predict options chain in a simplistic manner. It is the best course to learn option chains online from expert traders who have years of trading experience.
After completing this course traders master the technique of using strike price – Call / Put option chain analysis strategies for profit maximization and reduce the probability of losing money in the stock market.