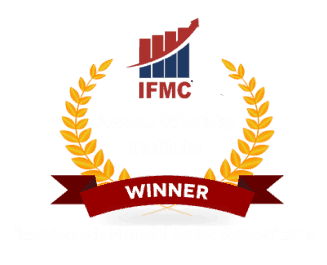 Options Strategy
NCFM Module
Options Strategy NCFM Module is an important module as it allows the investor & trader to hedge in the market. Options can be used for hedging , taking a view on the future directions of the market or for arbitrage.
Options Strategy NCFM Module
Options are financial derivatives security that allows investors to buy or sell an underlying instrument or interest. It is the best tool for hedgers working in the share market. They are complex financial products. Many traders and investors buy or sell options to hedge or reduce portfolio risk. There are several jobs for options traders in India.  But to apply for the stock market jobs one must clear the NCFM options strategy preparation exam.
Introduction
The NCFM certification in options trading is conducted to ensure students qualify the minimum benchmark to attain employment in the securities market. The NCFM option strategy exam comprises 200 questions. The duration of this NSE exam is 120 minutes. IFMC is a pioneer stock market institute Delhi to prepare students pursuing NCFM options strategy examination.
Overview
IFMC NCFM Options Trading Strategies module comprises the study of different trading strategies used in options. This online options trading training course will help you to prepare for the NSE NCFM option trading certification. Options strategy module is an advanced level of the derivatives market trading. It is a short-term online option strategy training program for students who want to prepare for NCFM certification courses.
Areas covered:
Introduction to options, options market, and strategies
Types of options
Quantitative concepts
Binomial and Black Scholes pricing model
Basic of options, geeks, volatility, and stocks positions
Different types of option trading strategies, chain, fundamental, and intricacies
Market indicators
Objective
Options trading for beginners can be risky. Thus, it is important to gain knowledge before investing in options. IFMC aims to enhance the competitiveness of stock brokers looking for progress in their career. The NSE module assists professionals to take a leadership role while improving their knowledge.
Enable students to understand technical terminologies.
Understanding the index, futures, options, and forwards.
Study clearing and settlement systems in derivatives and capital markets.
Learn options writing, option buying, currency options, and commodities option
Learn tips and tricks to wealth management and build capital.
Understand options which are used over the hedge for profit maximisation and portfolio risk management
Master trading discipline to make money regardless of the stock market capital condition.
Features
Theoretical knowledge to derivatives, future, margin, clear and settlement
Practical coaching using various books, websites, software, tools, and study material
Mentoring students to build their own options strategies.
Special focus on money and risk management skills
What Will You Get?
| | |
| --- | --- |
| Recorded Video | :       11 videos |
| Total Video Time | :       5:30 Hours approx |
| Language | :       Hindi |
| Books | :      E-Book in PDF (On Demand) |
| Faculty | :       Mr. Puneet Grover |
One Doubt Session On Each Module * - ( Time Slot Will Be Given As Per Faculty Availability)
Job Opportunities
Students can pursue a career as an Options trader, equity options trader, hedging, risk management, operations, and legal in broking, banking, and financial services.
Course Fee
Rs 3600/-  ( Inclusive of GST)
Course validity 
6 months
Video 1 
■ Type of Options
■ Call Options
■ Put Options
■ Term like Future Price
■ Open Price
■ Open Interest
■ Index and Ban Period
Video 2 
■ Understanding of Terms Like
■ Strike Price
■ At The Money Call
■ Out Of The Money Call
■ Time Value
■ Intrinsic Value Of Options
■ Option Writing
■ Option Buying
Video 3
■ Understanding Option Greeks & Single Leg Strategy
■ Future Long
■ Future Short
■ Call Long
■ Call Short
Video 4
■ Understanding More Strategies Like
■ Long Put
■ Short Put
Video 5
■ Understanding 2 Legs Hedging Strategies Understanding Covered Call
Video 6
■ Live Market Practicals On Covered Call
■ Understanding 2 Leg Strategy – Protective Call
Video 7
■ What Is Covered Put & Protective Put
Video 8
■ What Is Caller Strategy
Video 9
■ What Is Long Straddle And Short Straddle
Video 10
■ What Is Bull Call Spread
■ Bear Call Spread
■ Bull Put Spread
■ Bear Put Spread
Video 11
■ Understanding Butterfly Strategy
Online certification course in option trading NCFM series is a must do program for aspiring investors and traders who want to learn option trading from experts. Students from any background scene, arts, humanities, commerce etc can pursue this course. Moreover, students having interest in the derivatives market can also take this online option training course.
Q1. What is Options Market?
Options trading is growing like never before. The multi-fold concepts are applicable across all financial markets including equities, derivatives, national and global. The online options strategy course module to equip students with decision-making skills in bullish, bearish, and neutral market strategies.
Q 2. How to become a successful options trader?
If you want to become an options trader in India then you need NSE options strategy certification. Here is a list of four traits that you need to sharpen before finding a job for options traders.
Risk Management: Options are highly volatile. Therefore, it is important for traders to recognise the potential risk. This also includes the study of the maximum downside of trade, how to take an implicit or explicit position, and how to make the capital allocation.
Money Management: While trading options it is all about the numbers. A smart trader utilises capital that they can afford to lose. It is an important subject that options traders need to understand.
Active Learner: Securities market is constantly evolving. An options trader requires to gain a clear understanding of market conditions. By becoming an active trader, you are required to identify opportunities for currency trading strategies.
Trading Discipline: To become a successful financial advisor you need to practice discipline. Conducting extensive research, setting up traders, forming strategies and identity exit strategy for clients.
Q3. Why should I learn options trading from IFMC?
IFMC Institute takes pride in its renowned faculty trainers. We are the best e-learning platform for online stock market courses. They constantly guide, mentor, and support students to help them zenith of their ambition. It is our mission to get your certification in NCFM examination. IFMC is a recognised best stock market training institute known for its NCFM/ NISM module to crack BSE NSE examination. Therefore, get a job in the Indian Securities Market.
Q 4. Why should I get NCFM certification?
NCFM certification is a mandate by the National Stock Exchange to attain financial market jobs in Indian Stock Exchange. The mandate is set by Security Board Exchange of India (SEBI) which is regulated by Reserve Bank of India (RBI). These are the same instructions for all NSE or Bombay Stock Exchange BSE certification exams in India.
Q 5. What is the benefit of learning online classes on option strategy?
IFMC online option strategy classes help students who want to add an extra qualification to their career. Students via online video courses can save time and money. The classes are led by experienced faculty in the stock market. Students can also view demo courses and analyse the cost of option trading courses online before taking the program.
Once you complete the program you can become an independent financial planner to give calls and tips to investors. The course can help you generate high profits and huge returns on the stock market.
Disclaimer for Online Courses


"Options Strategy NCFM Module" course videos are for educational and information purpose only. Please refer our website for course details. We advise you to understand the strategies well and use your own discretion to use them in live markets. Paper trades initially suggestive.

Trading of Stocks is subject to Market Risk, users use their own discretion to trade in Live Market.

IFMC is not responsible for any Loss or Damages of any kind to the student/client.
IFMC®
Options Strategy
NCFM Module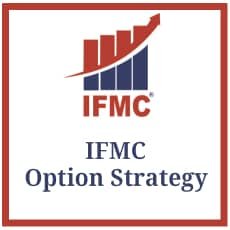 Options Strategy
NCFM Module
By IFMC® Institute
3600/-
₨
( Inclusive of GST)
Duration : - 6 Month

Language : - Hindi

Certification : - Yes
Options Strategy NCFM Module is a must-know topic for anyone who wishes to trade in the option segment. Also, it is an important exam for the NSE module.
NSE is also giving a lot of emphasis on option trading. Thus, it is becoming a very important segment. The knowledge of option market is very vital. If one wishes to trade or work in this segment they should learn option trading.