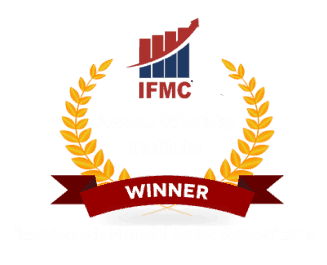 NISM SERIES-XV
RESEARCH & ANALYST
MOCK TEST

NISM Series XV Reseach Analyst certification exam is a minimum knowledge benchmark for all associated persons registered as research analysis under Sebi(research analyst) regulation 2014


Certification NISM Series XV-Research Analyst Exam
NISM Series XV Reseach Analyst certification exam is a minimum knowledge benchmark for all associated persons registered as research analysis under Sebi(research analyst) regulation 2014, an individual employed as a research analyst or all those engaged in the preparation and/or publication of research analyst.
This is highly rated certified in the industry.
The mock test /question bank/sample papers are designed by IFMC  ensures that student clears his or her exam in the first attempt. It gives you a real-time feel of exam conducted at NSE center. The questions are available with answers and on top of it with explanations which set us apart and help the student understand and remember the answer.
Thus the platform is practically useful for all those appearing for exams at CERTIFICATION NISM SERIES XV- RESEARCH ANALYST EXAM
Mock Test Research Analyst NISM Series XV Certification Exam
Who is this Course for?
⦿ Individual
⦿ Bankers
⦿ Students
⦿ Traders
⦿ Working Professionals
⦿ Housewives
Course Requirements
PC, Laptop, I-pad, Tab, Mobile, with 4G internet
IFMC®
NISM Series XV Research
& Analyst Mock Test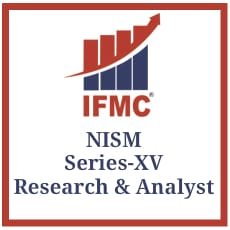 NISM
Series XV
Research & Analyst Mock Test
By IFMC® Institute
900/-
₨
( Inclusive of GST)
Duration : - 6 Month

Language : - English

Mock Type : - Online
1 : This is a mock examination of nism series xv research analyst certification examination. 
2 : This mock examination has 425 questions.
3 : These practice papers gives you a real time feel.
4 : You get the correct answers and also the explainations.
5 : Actual examination will have100 questions.
6 : There will be negative marking of 25% of marks.
7 : Passing score at NSE is 60%.
8 : Aim of mock examination is to give candidate hands on experience of nism testing system.
9 : After taking these mock test you will be confident and prepared enough to clear the exams.


All the best for your exam


Please visit www.Nseindia.Com for examination detail and booking.