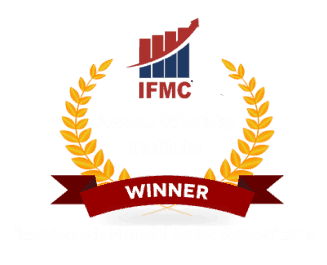 FUNDAMENTAL ANALYSIS COURSE ONLINE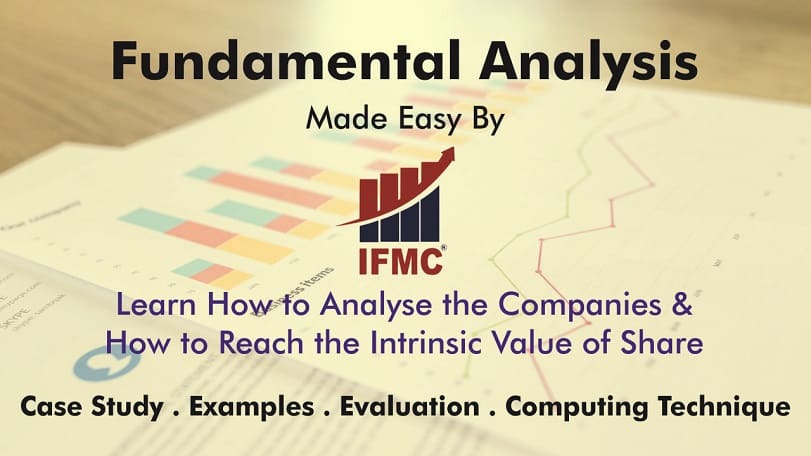 Fundamental Analysis Course 
Join India's best selling online fundamental analysis online course with 4.5 ratings.  Become an expert fundamental analyst in 13 hours. The course is simple to understand, covers the systematic investing approach, and simplifies practical classes of doing fundamental analysis of stocks. Our industry experts with 40 years of experience will teach you how to do stocks fundamental analysis in Hindi.
Introduction
Anyone can learn fundamental analysis to tackle the complexity of share and stock market investing. You don't need any background knowledge to join this amazing course. Whether you are from a non-financial background, student, engineer, housewife, doctor, or IT developer. Once you join this course, you'll be able to become a confident Investor.
Through 26 video courses, in the short-term, you'll be able to learn how to pick the right stocks. This course has helped over 22,000 traders from 150+ countries worldwide.
Overview
If you heard Investors talking about fundamental analysis, but never sure about what it was, then this course is a perfect beginning for you to understand what is fundamental analysis. You'll even study how fundamental analysis of stocks helps to boost share investing even if you've other methods to judge what to buy or what to sell.
After studying the fundamental analysis basics, the course starts with identifying how to read fundamental data that companies generate. Rather than looking from where to find the data, we'll teach how to retrieve all fundamental data.
In the later part of the online course in fundamental analysis, we'll teach you advanced techniques of fundamental analysis used to get insights about companies. In addition to tricks to gauge data to make money using fundamental analysis.
Objective
Fundamental analysis of stocks online course comprises 26 video tutorials. The fundamental course provides foundational knowledge of what is fundamental analysis and how it is different from technical analysis. Apart from this, the students will also learn techniques to read the company's balance sheet, cash flow statement, Income statement, and Profit & loss chart. Fundamental Analysis Course is one of the most important modules of NSE and is specially designed for students, professionals who wish to specialize in the stock market. This course will help you to select stocks for trading or to judge the best performing sector. This module covers the important terms and we have taken every effort to include case studies and examples. It provides basic knowledge about long term or short term investment.
Features
Fundamental analysis online lessons are prerecorded classroom videos tutorials you can learn from anywhere & anytime.

Learn fundamental analysis from experts designed industry mapped curriculum based on NCFM NISM examination.

The course covers more than 250 concepts of share market investing.

The list of topics covered is RBI, SEBI, Indian Stock Exchange, NSE, BSE, NIFTY, SENSEX, types of investment, equity research, factors of fundamental analysis, investment and ratio analysis.

Comprehend study of company annual report, portfolio construction and capital allocation decision.

The course covers theoretical and practical knowledge with live market trading examples.

Learn how to use market correlation to improve your investing strategies.
| | |
| --- | --- |
| Recorded Video | :       26 videos |
| Total Video Time | :       13 Hours approx |
| Language | :       Hindi |
| Ebook PDF Form | :      E-Book in PDF (On Demand) |
| Certification | :       Yes (By IFMC After Completing The Course) |
| Mock Paper | :       2 Mock Paper -(69 Questions) |
| Faculty | :       Mr.Manish Taneja, Mr. Puneet Grover |
One Doubt Session On Each Module * - ( Time Slot Will Be Given As Per Faculty Availability)
Job Opportunities
Different work profiles for working finance professionals and financial analysts are: Junior Financial Analyst, Chartered Accountant trainee, Assistant Consultant, Business Analyst, Finance Management Trainee, Analyst, Accounts Trainee, Research Analyst, and Options, strategist.
Course Fee
Rs 4400/-  ( Inclusive of GST)
Course Validity
6 months
Video 1
Introduction of  Fundamental Analysis and Difference  Between Fundamental Analysis and Technical Analysis.
Video 2
Factors that affect Fundamental Analysis.
Video 3
What is EMH
Video 4
Time Value of Money.
Interest Rate or Discount Factors
Video 5
Beta and Sharpe Ratio
Video 6
Type of Management (Part 1)
Video 7
Type of Management (Part 2)
Video 8
Type of Management (Part 3)
Video 9
Understanding Financial Statements (Part 1)
Video 10
Understanding Financial Statements (Part 2)
Video 11
Understanding Financial Statements (Part 3)
Video 12
Understanding Financial Statements (Part 4)
Video 13
Understanding Financial Statements (Part 5)
Video 14
Annual Report, Director Report, Cash Flow and Note to accounts
Video 15
Part of Financial Statement, Bonus Issue, Right Issue, Reserve and Inventory
Video 16
Secured and Unsecured Loans, Interest and Finance Charge
Video 17
Comparable and common size financial statements
Video 18
Different Ratios
Video 19
Example of Distressed  Companies
Video 20
Book Value, Net worth
Video 21
Evaluation  Methodology  – Part 1,
PE Values
Top Down Valuation
Video 22
Evaluation Methodology – Part 2
Relative Valuation & case Study
Video 23
Evaluation Methodology – Part 3
Video 24
Cash Conversion cycle
Gordon growth Model
Video 25
Evaluation Method of Different Sectors
Video 26
Conclusion
Fundamental analysis of stocks is useful for anyone who wants to find profitable stocks. The fundamental analysis online course largely targets stock brokers and long-term investors who want to use fundamental analysis to manage their portfolios or improve the system of stock selection.
Q1. What is fundamental analysis of stocks?
Trading fundamental analysis is a study of the financial market by analyzing economic, social, and protocol factors that affect demand and supply of assets. Fundamental analysis is important for traders and investors because it offers consistent information. An online fundamental course online helps to evaluate intrinsic value of a stock.
Q 2. Who can take a fundamental analysisonline courses?
There are several social, economic, and political factors that affect a company's share prices. These factors are directly or indirectly related to market demand and supply. The study of these factors refers to fundamental analysis. Fundamental analysis of stocks is an evaluation of business financial health, balance sheet, competitors, and market. The process involves determining the factors including interest rates, production, employment, housing, GDP, savings, expenditure, and more. Fundamental analysis online course is for students who want to become a fundamental analyst. Working professionals can also take this course who want to progress in the stock market.
Q3. What is the career benefit of a fundamental analysis course?
After completing the technical fundamental analysis course online you can pursue a career in stock market, Forex market, currency market, derivatives market, and options trading. Companies like broking firms, research houses, financial consultancy, banking, insurance etc are always looking for fundamental analysts. You can apply for fundamental analyst jobs in these companies.
Q 4. Why is this the best online course in fundamental analysis?
IFMC is an award-winning stock market training institute in India for excellence in financial market education. Rather than studying from fundamental analysis books, pdf, podcast, this online course in fundamental analysis is the best because we cover all the main topics and techniques you'll need to apply to a variety of business tasks.
Q 5. What is the scope of an online fundamental analysis course?
The online fundamental analysis training course comprises industry analysis, economic analysis, and company analysis. There are various job opportunities for fundamental analysis in the financial market. The course offers extensive knowledge of the capital market. Students can set up their own business as a broker, financial planner, wealth manager, or investment advisor to provide equity market tips to investors.
Disclaimer for Online Courses


"Fundamental Analysis" course videos are for educational and information purpose only. Please refer our website for course details. We advise you to understand the strategies well and use your own discretion to use them in live markets. Paper trades initially suggestive.

Trading of Stocks is subject to Market Risk, users use their own discretion to trade in Live Market.

IFMC is not responsible for any Loss or Damages of any kind to the student/client.
IFMC®
Fundamental Analysis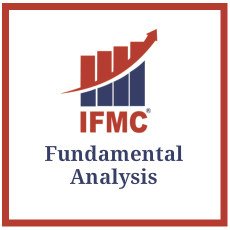 Learn how to analyze the company & how to read the intrinsic value of share.
⦿ Case Study
⦿ Examples
⦿ Evaluation 
⦿ Computing Technique
Fundamental
Analysis
By IFMC® Institute
4400/-
₨
( Inclusive of GST)
Duration : - 6 Month

Language : - Hindi

Certification : - Yes
Fundamental Analysis course by IFMC is as attempt to make understand fundamental analysis in a simple way. Fundamental analysis is a little tough topic. However our attempt is to make it more simple. Examples and Case Studies, make it more interesting.