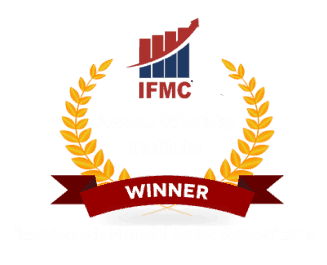 Investment Advisory Mock Test Demo
Q1. In which year can the subscriber of a ppf account take a loan from opening of the account?
The subscriber can take loan after 5 yrs.
Q2. Which of these asset classes is most likely to meet the objective of generating regular income?
as equity is the asset classes which can help you meet your objectives
Q3. An individual who prefers to hold growth oriented asset is a –
as the growth-oriented investor prefer to take a risk and is aggressive in nature
Q4. An investment advisor must obtain valid certification financial planning / portfolio management / investment advisory service from………….
NISM – National institute in securities market is the body which give the advisory certificate.
Q5. The income of arbitrage fund is a function of …………
Arbitrage funds use to take advantage of mis pricing in spot and futures mkt
Q6. Which of the following is not exempt under the income tax act?
amount received in LIC expempt as earlier when doing LIC we have taken rebate under sec 80C
Q7. Private equity involves only financing of startups – true / false?
PE can be done by any company whether startup or old
Q8. Mr. a is a resident but not ordinarily resident and he earns business income from a business which is controlled partly from India, the amount earned from such business is taxable in India?
Mr. A is earning in india so taxable as per india tax laws
Q9. …………. funds invest in government securities of medium and long term maturities.
Gilt funds motive is to keep investment safe so they invest in Govt securities.
Show hint
Q10. The duration of investment for NSC (IX ISSUE) is ……… years.
Q11. Which of the following are exempt from registration as investment advisor?
As all other are registered under various other regulations
Q12. In case of NPS (national pension scheme) which of the following is true.
before turning 60 he can withdraw 20% and and buy annuity with remaining 80%
Q13. ……………. Is used by investor during the distribution phase of the retirement planning
it a withdrawal so systematic withdrawal planning
Q14. An investor under the national pension scheme can choses which of the asset class?
Any of the product as per his risk appetite
Q15. Variance measures the fluctuations in periodic returns of the scheme as compared to its own average return.
Q16. Buying a call option means …………
In call buyer – buyer has a right to buy but not obligation to buy given asset at given period of time.
Q17. Financial advisors are needed for
advisor can guide on any of the financial guidance.
Q18. What is the minimum amount investment in post office monthly income scheme?
Q19. Risk Capacity is Willingness to Take Risk.
Q20. The Indian financial market can be illustrated in how many parts?
primary market and secondary market
Q21. . What is the full form of NABARD in Indian financial market?
Q22. What is the full form of ipo?
Q23. In the financial markets, who regulate the commodity segment?
as now FMC is merged with SEBI
Q24. What is the full form of IRDA?
Q25. Which market is regulating by IRDA?
Q26. IRDA supervises the functioning of the Tariff Advisory Committee that determines the rates for general insurance products?
Q27. Financial markets enable economic growth by; -
Q28. Which of the following markets is directly influenced by the policies of the RBI?
as forex covers currency like USD, EUR and various other
Q29. The terms on which a security is issued is primarily decided by
Issuer- as he has to make an issue
Q30. The market for trading in securities already issued is called
Please select 2 correct answers
Secondary market is NSE BSE – used in trading.
Investment Advisory Mock Test Demo
You just completed mock test of Investment Advisory. Try Out Complete Module