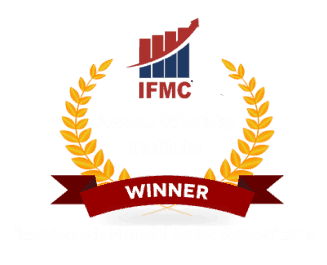 IFMC FUNDAMENTAL
MODULE MOCK TEST DEMO
1. The outcome of fundamental analysis is a value (or a range of values) of the stock of the company called its intrinsic value
2. If the intrinsic value of a stock is above the current market price stock is
3. If the intrinsic value of a stock is under the current market price stock is
4. To find the intrinsic value of a company, the fundamental analyst initially takes a
5. Market efficiency refers to a condition in which current prices reflect all the publicly available information about a security.
6. EMH states that it is impossible to u2018beat the marketu2019 because stock market efficiency causes existing share prices to always incorporate and reflect all relevant information.
7. Efficient market hypothesis has ........ versions???
8. Which form of EMH stipulates that current asset prices reflect past price and volume information??
9. Which form of the EMH states that all publicly available information is similarly already incorporated into asset prices??
10. Which form of the EMH stipulates that private information or insider information too is quickly incorporated in market prices and therefore cannot be used to reap abnormal trading profits??
11. Behavioural Finance is a field of finance that proposes psychology-based theories to explain stock market anomalies
12. People often allow their decision to be guided by irrelevant points of reference, a phenomenon called u201canchoring and adjustmentu201d.
13. Some restrictions on the price movement in stock market are
14. Fundamental analysis consists of a systemtatic series of steps to examine the investment environment of a company and then identify opportunities.
15. Fundamental analysis is a stock valuation methodology that uses financial and economic analysis to envisage the movement of stock prices.
Fundamental Module Mock Test 1 Demo
You Just Completed Fundamental Module Demo Try Out Complete Module